In the spring of 2019, the Musée Jacquemart-André and Culturespaces will hold an exhibition devoted to the great master of Danish painting, Vilhelm Hammershøi (1864–1916).
For the first time in twenty years, the painter's mysterious and poetic works will be exhibited in Paris.
A retrospective of the master of danish painting
Initially exhibited in Paris at the Petit Palais in 1987 and subsequently in the Musée d'Orsay in 1997, visitors were fascinated by Hammershøi's paintings representing empty and subtly rendered interiors that sometimes feature a woman whose back faces the viewer, painted in grey and white tones.
The exhibited paintings will represent Hammershøi's entire oeuvre and its mysterious and profound atmosphere. A withdrawn and quiet individual, Hammershøi spent all of his life in a small circle of family and friends, all of whom constantly featured in his paintings: his mother, sister, brother, and brother-in-law all posed for him, as did several close friends. He also painted his wife, Ida, who is often seen from the back in many of the works that have made him famous.
You will also discover Hammershøi's links with France, his two stays in Paris, and his participation in the Exposition Universelle in Paris (1889 and 1900).
Hammershøi's artistic circle
The Musée Jacquemart-André will display Hammershøi's art from a fresh perspective by illustrating his links with the artists in his circle. For the first time, this retrospective will compare Hammershøi's works with paintings executed by his brother Svend Hammershøi, his brother-in-law Peter Ilsted, and his friend Carl Holsøe. This comparative approach will highlight their affinities, differences, and the unique genius of Vilhelm Hammershøi, the artist of solitude, silence, and light.
Exceptional loans
Forty works will reveal the mysterious and poetic world of the artist. Previously unseen works from the Ambassador John L. Loeb Jr. Danish Art Collection, which are rarely exhibited during the major international retrospectives devoted to Hammershøi's oeuvre, will be displayed for the first time in France.
The exhibition will also include loaned works from major Danish and Swedish museums, such as the Statens Museum for Kunst and the Hirschprungske Samling in Copenhagen, the Nationalmuseum and the Thielska Galleriet in Stockholm, and the Malmö Konstmuseum, as well as the Musée d'Orsay and London's Tate Gallery, and from private collections. Major works will illustrate every aspect of Hammershøi's oeuvre: his first portraits, nudes, architectural views, landscapes, and the extraordinary interior scenes that have made him so famous.
With the support of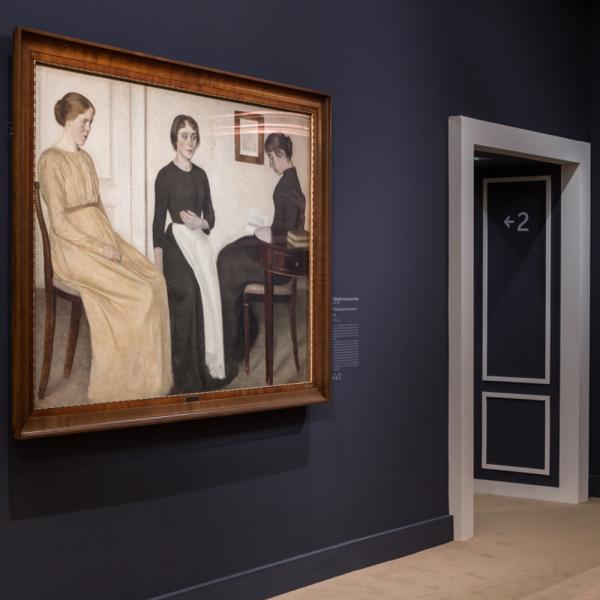 © Culturespaces / S. Lloyd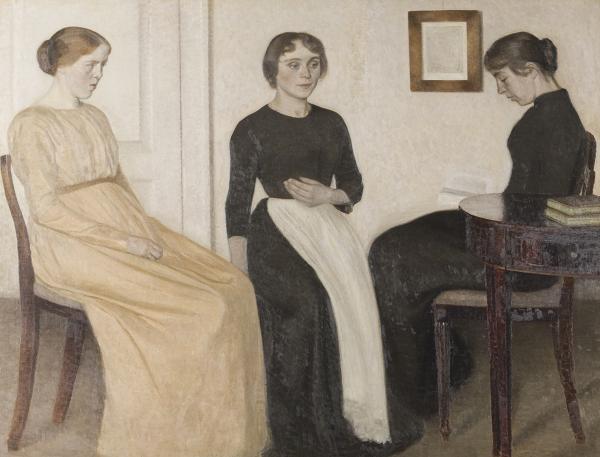 Vilhelm Hammershøi, Trois jeunes femmes, 1895, huile sur toile, 128 x 167 cm, Ribe Kunstumuseum Danemark - Photo © Ribe Kunstmuseum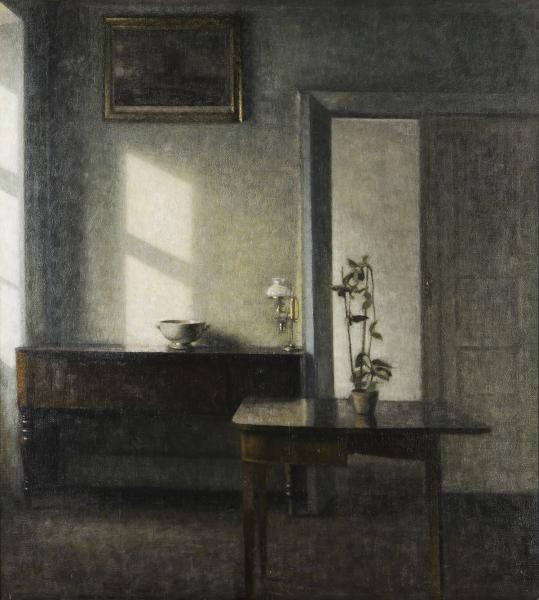 Vilhelm Hammershøi, Intérieur avec un pot de fleurs, Bredgade 25, 1910-1911, huile sur toile, 78,5 x 71 cm, Malmö Konstmuseum, Suède - © Vilhelm Hammershøi /Matilda Thulin / Malmö Art Museum
© Culturespaces / S. Lloyd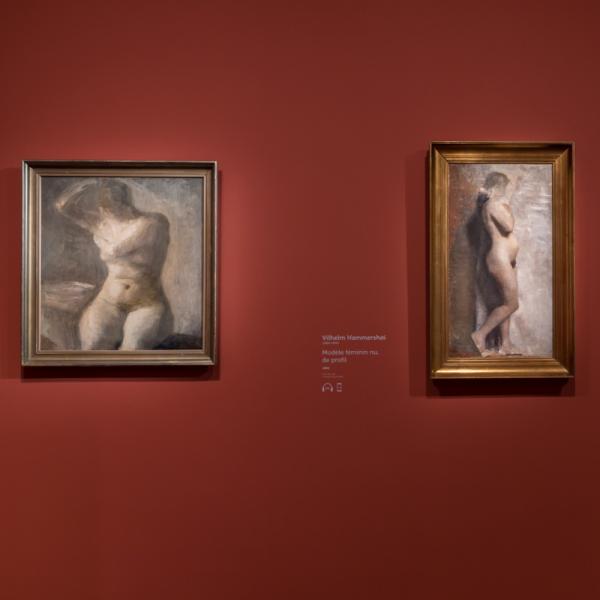 © Culturespaces / S. Lloyd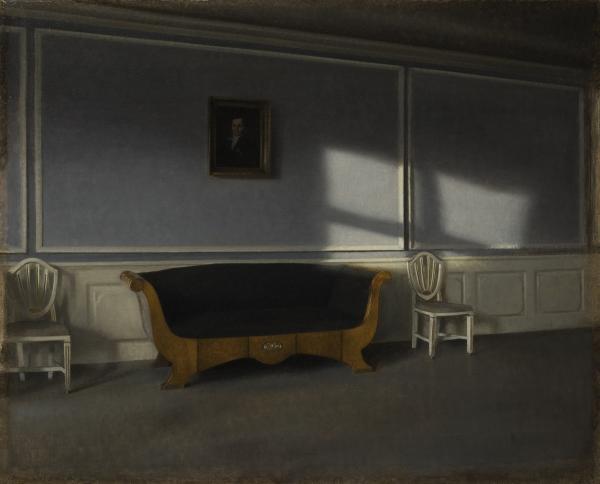 Vilhelm Hammershøi, Rayon de soleil dans le salon, III 1903, huile sur toile, 54 x 66 cm, Stockholm, Nationalmuseum, Suède - Photo © Erik Cornelius/Nationalmuseum