As is the case with the Musée Jacquemart-André, the Ordrupgaard Collection was assembled by two art lovers, the Danish couple Wilhelm (1868–1936) and Henny (1870–1951) Hansen. A businessman and art connoisseur, and an independent and visionary man, Wilhelm Hansen assembled in only two years (between 1916 and 1918) a collection—which was quite unique in Europe—of Impressionist and Post-Impressionist works from the second half of the nineteenth and early twentieth centuries. A selection of more than forty works will be presented for the first time in Paris, at the Musée Jacquemart-André.
The exhibition will include works that are relatively unknown in France, ranging from Corot to Cézanne and Matisse, the changing landscapes of Monet, Pissarro, and Sisley, and the tender portraits of Renoir, Morisot, and Gonzalès. The works of emblematic artists such as Degas, Manet, and Courbet, will also be exhibited, ending with a finale devoted to the vibrant and sensual art of Gauguin.
After the Musée Jacquemart-André, the exhibition will be presented in other major museums in Europe and around the world, such as the National Gallery of Canada, in Ottawa.
The Founders: Wilhelm and Henny Hansen
Born in Copenhagen on 27 November 1868, Wilhelm Hansen forged a remarkable career in insurance. An independent and visionary man, he developed a passion for the arts, and French art in particular, which he succeeded in popularising in Denmark, thanks in particular to major exhibitions held in Copenhagen that presented works loaned from major French museums.
He met his wife Henny in 1887 during a performance at the Danish Royal Theatre. They got married on 30 October 1891 and adopted their son, Knud Wilhelm, in 1908.
Wilhelm Hansen's passion for art began when he was a student: his friend Peter Hansen, who became one of the members of the Danish painters' collective Fynboerne, introduced him to the artistic milieu. Some of these artists became close friends with Wilhelm and Henny, who, throughout their lives, enhanced their collection with paintings by Danish artists and the major works of the French Impressionists.
Ordrupgaard, the venue
An imposing and charming mansion located north of Copenhagen, the Hansens' private residence housed an art gallery that was open to the general public after its inauguration on 14 September 1918. In accordance with their wishes, the mansion of Ordrupgaard was left to the Danish state, which turned it into a museum in 1953. Between 2003 and 2005, a modernist extension designed by Zaha Hadid was added to the building's structure. Its mineral appearance reflects the surrounding natural environment, providing an exceptional setting for the museum's marvellous collection.
L'équipe de réalisation
Commissariat
Anne-Birgitte Fonsmark, directrice du Musée Ordrupgaard à Copenhague
Pierre Curie, Conservateur du Musée Jacquemart-André
Production
Agnès Wolff, responsable de la production culturelle
Eléonore Lacaille, responsable des expositions 
Amélie Carrière, régisseur des expositions
Scénographie
Hubert Le Gall, designer français, scénographe, créateur et sculpteur d'art contemporain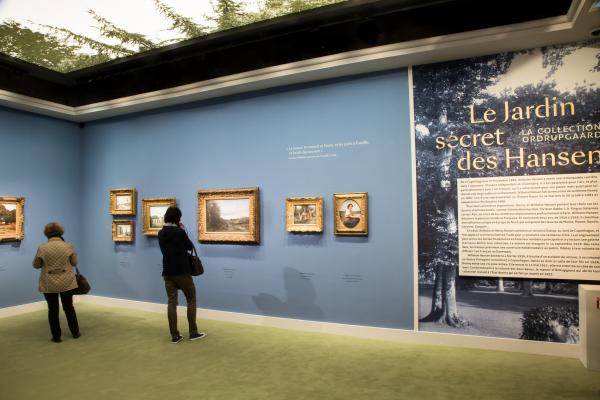 © Culturespaces / S. Lloyd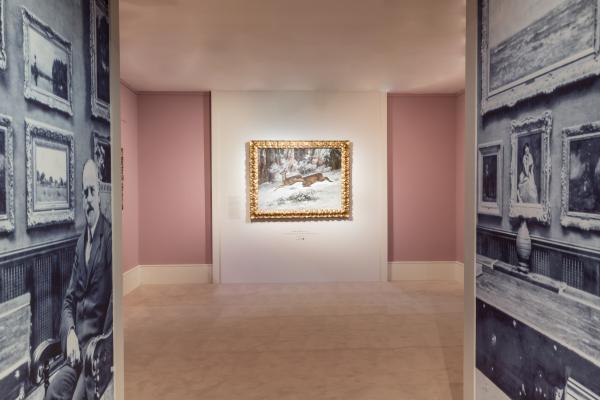 © Culturespaces / S. Lloyd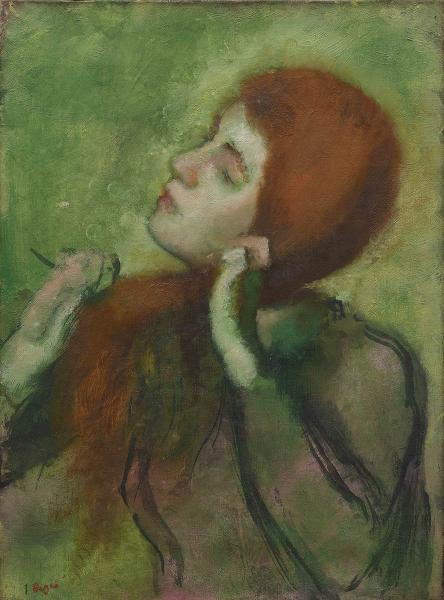 Edgar Degas, Femme se coiffant, 1894, huile sur toile, 54 x 40 cm - © Ordrupgaard, Copenhague / Photo : Anders Sune Berg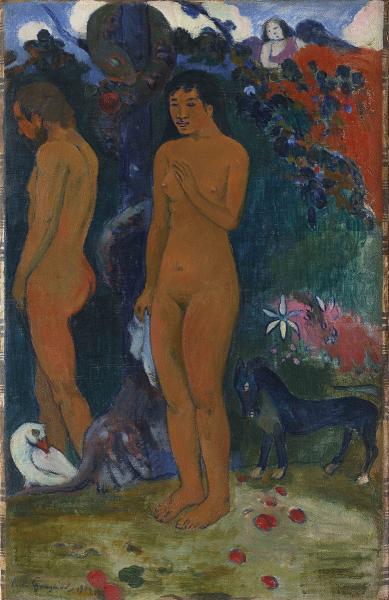 Paul Gauguin, Adam et Ève, 1902, huile sur futaine, 59 x 38 cm - © Ordrupgaard, Copenhague / Photo : Anders Sune Berg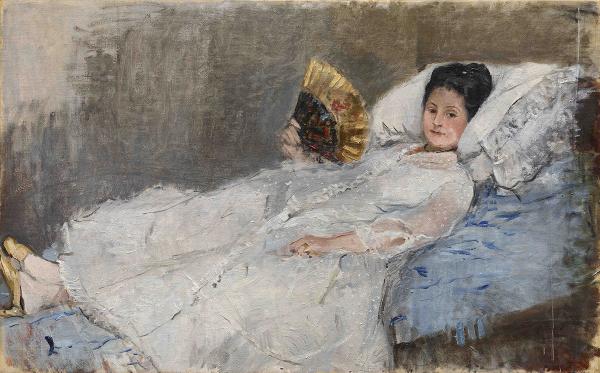 Berthe Morisot, Femme à l'éventail. Portrait de Madame Marie Hubbard, 1874, huile sur toile, 50,5 x 81 cm - © Ordrupgaard, Copenhague / Photo : Anders Sune Berg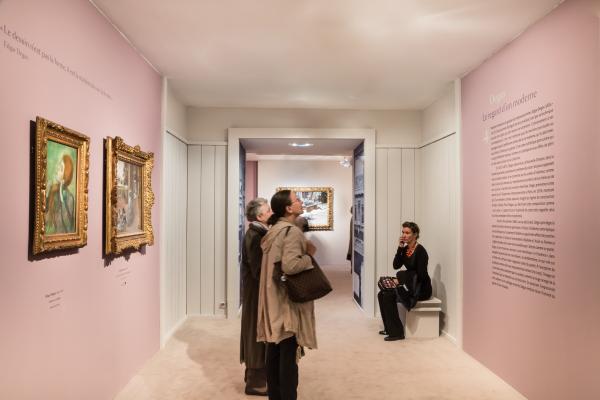 © Culturespaces / S. Lloyd
© Culturespaces / S. Lloyd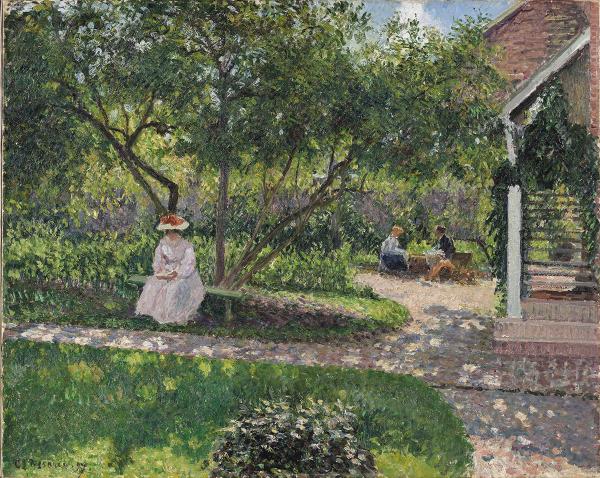 Camille Pissarro, Coin de jardin à Éragny (la maison de l'artiste), 1897, huile sur toile, 65,5 x 81 cm - © Ordrupgaard, Copenhague / Photo : Anders Sune Berg