In the spring of 2018, Culturespaces and the Musée Jacquemart-André will be holding a major retrospective devoted to Mary Cassatt (1844–1926). Considered during her lifetime as the greatest American artist, Cassatt lived in France for more than sixty years. She was the only American painter to have exhibited her work with the Impressionists in Paris.
The female representative of impressionism
The exhibition focuses on the only American female artist in the Impressionist movement; she was spotted by Degas in the 1874 Salon, and subsequently exhibited her works alongside those of the group. This monographic exhibition will enable visitors to rediscover Mary Cassatt through fifty major works, comprising oils, pastels, drawings, and engravings, which, complemented by various documentary sources, will convey her modernist approach — that of an American woman in Paris.
A franco-american approach of painting
Born into a wealthy family of American bankers with French origins, Mary Cassatt spent a few years in France during her childhood, continuing her studies at the Pennsylvania Fine Arts Academy, and eventually settled in Paris. Therefore, she lived on both continents. This cultural duality is evident in the distinctive style of the artist, who succeeded in making her mark in the male world of French art and reconciling these two worlds.
The originality of her vision
Just like Berthe Morisot, Mary Cassatt excelled in the art of portraiture, to which she adopted an experimental approach. Influenced by the Impressionist movement and its painters who liked to depict daily life, Mary Cassatt's favourite theme was portraying the members of her family, whom she represented in their intimate environment. Her unique vision and modernist interpretation of a traditional theme such as the mother and child earned her international recognition. Through this subject, the general public will discover many familiar aspects of French Impressionism and Postimpressionism, along with new elements that underscore Mary Cassatt's decidedly American identity.
A prestigious selection
The exhibition will bring together a selection of exceptional works loaned from major American museums, such as Washington's National Gallery of Art, the Metropolitan Museum of Art in New York, the Museum of Fine Arts in Boston, the Philadelphia Museum of Art, and the Terra Foundation in Chicago; works will also be loaned by prestigious institutions in France — the Musée d'Orsay, the Petit Palais, INHA, and the BnF (French National Library) — and in Europe, such as the Bilbao Museum of Fine Arts, the Calouste Gulbenkian Foundation in Lisbon, and the Bührle Foundation in Zurich. There will also be many works from private collections. Rarely exhibited, these masterpieces will be brought together in the exhibition for the first time.
Sponsors of the exhibition
L'équipe de conception
Le commissariat
Dr. Nancy Mowll Mathews, conservateur en chef et maître de conférences émérite Eugénie Prendergast au Williams College de Williamstown, Massachusetts (États-Unis). Spécialiste de Mary Cassatt reconnue dans le monde entier, elle multiplie depuis des décennies les recherches, publications et expositions sur l'artiste.
Pierre Curie, conservateur du Musée Jacquemart-André. Spécialiste de peinture italienne et espagnole du XVIIe siècle, il a également travaillé sur celle du XIXe siècle français au Musée du Petit Palais où il a commencé sa carrière de conservateur. Il est nommé responsable de la filière peinture du département restauration du Centre de recherche et de restauration des Musées de France en 2007. Actuellement directeur de la Revue de l'Art, Pierre Curie est conservateur du Musée Jacquemart-André depuis janvier 2016.
La programmation
Nommée directrice de la programmation culturelle des expositions de Culturespaces en 2017, Beatrice Avanzi est notamment en charge du Musée Jacquemart-André, du Musée Maillol et de l'Hôtel de Caumont-Centre d'Art. En tant que conservatrice du département des peintures du musée d'Orsay depuis 2012, elle avait assuré le commissariat d'expositions majeures telles que Le Douanier Rousseau - L'innocence archaïque ou Au-delà des étoiles. Le paysage mystique de Monet à Kandinsky.
A ses côtés, Agnès Wolff, responsable de la production culturelle, Eléonore Lacaille, responsable des expositions pour le Musée Jacquemart-André, et Amélie Carrière, régisseur des expositions chez Culturespaces.
La scénographie
Hubert Le Gall est un designer français, créateur et sculpteur d'art contemporain. Depuis 2000, il réalise des scénographies originales pour de nombreuses expositions, et notamment au Musée Jacquemart-André.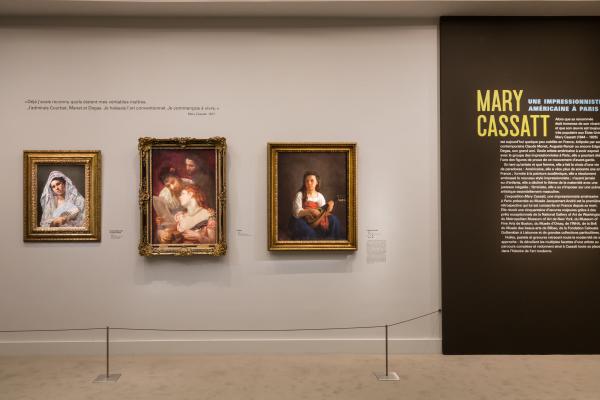 © Culturespaces / S. Lloyd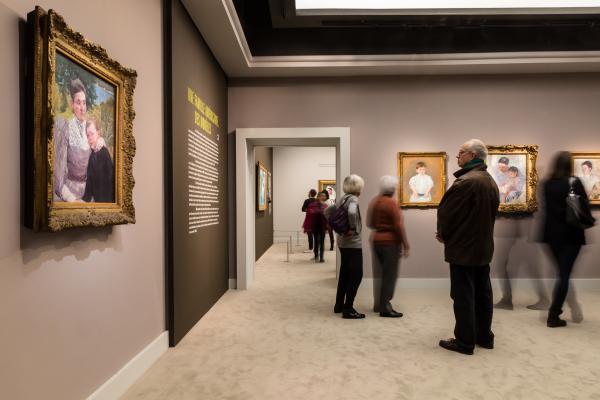 © Culturespaces / S. Lloyd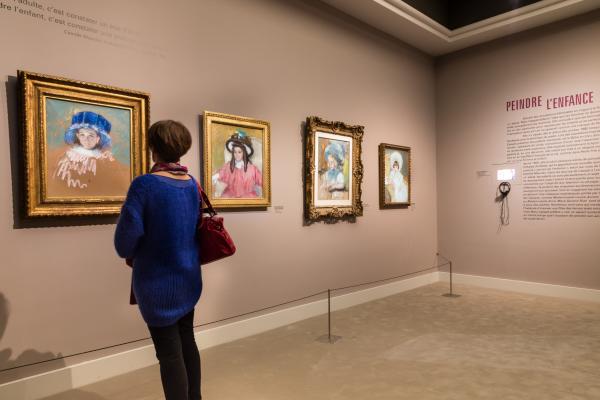 © Culturespaces / S. Lloyd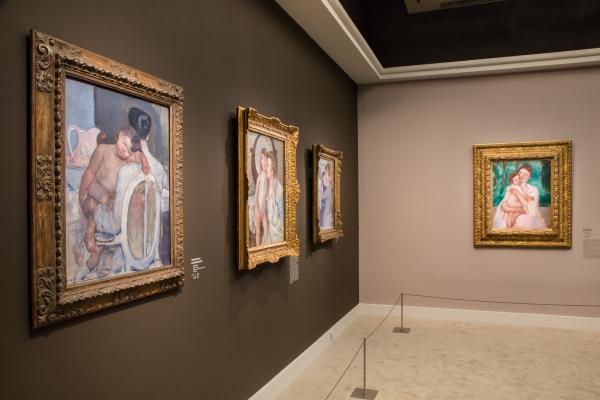 © Culturespaces / S. Lloyd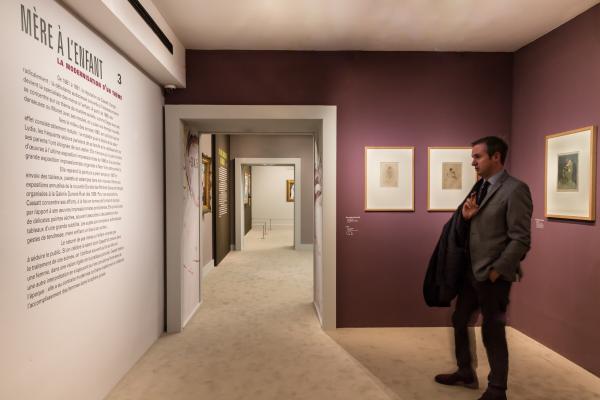 © Culturespaces / S. Lloyd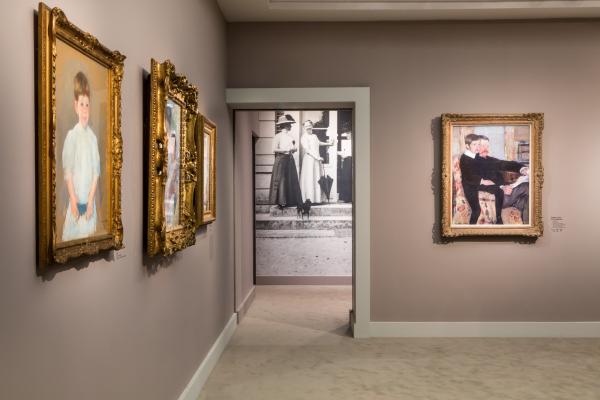 © Culturespaces / S. Lloyd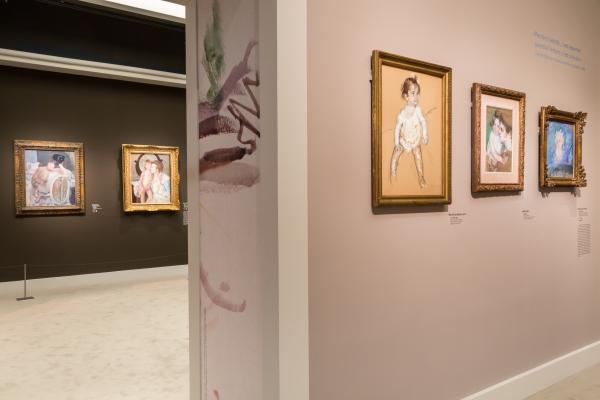 © Culturespaces / S. Lloyd