This exhibition present an ensemble of some fifty or so prestigious artworks—from both private collections and major American and European museums—that retrace the history of Impressionism, from the forefathers of the movement to the Great Masters.
The 19th century saw the emergence of a new pictorial genre: 'plein-air' or outdoor landscape painting. This pictorial revolution, born in England, would spread to the continent in the 1820s and over the course of a century, Normandy would become the preferred destination of many avant-garde painters.
The region's stunning and diverse landscapes, coupled with the wealth of its architectural heritage, had much to please artists. Furthermore, the growing fashion for sea-bathing attracted many wealthy individuals and families who could easily access Normandy by either boat or stage-coach, and later by train. Its popularity was also increased due to its enviable location—halfway between London and Paris, the two art capitals of the period.
Following the end of the Napoleonic Wars, British landscape artists such as Turner, Bonington, and Cotman travelled to Normandy, with their boxes of watercolours, while the French—Géricault, Delacroix, Isabey—made their way to London to discover the English school. From these exchanges, a French landscape school was born, with Corot and Huet at the helm. In their wake, another generation of painters would in turn explore the region (Delacroix, Riesener, Daubigny, Millet, Jongkind, Isabey, Troyon), inventing a new aesthetic.
This artistic revolution truly began to take form at the beginning of the 1860s, the fruit of lively discussions and exchanges at the Saint-Siméon Farm in Honfleur on Normandy's Flower Coast, increasingly popular with the crème de la crème of this new school of painting. These included Boudin, Monet and Jongkind—an inseparable trio—but also their friends: Courbet, Daubigny, Bazille, Whistler, and Cals... And of course, Baudelaire, who was the first to celebrate in 1859, the 'meteorological beauties' of Boudin's paintings. Not far away, in the hedgerows and woodlands of the Normandy countryside, Degas painted his first horse races at Haras-du-Pin and Berthe Morisot took up landscape painting, while at Cherbourg, Manet would revolutionize seascapes. For several decades, Normandy would be the preferred outdoor or 'plein-air' studio of the Impressionists. Monet, Degas, Renoir, Pissarro, Sisley, Boudin, Morisot, Caillebotte, Gonzales, and Gauguin would all experiment with their art here in a constant quest for originality and innovation.
The aim of this exhibition is to evoke the decisive role played by Normandy in the emergence of the Impressionist movement, through exchanges between French and British landscape painters, the development of a school of nature and the encounters between artists at Saint-Siméon. From a historical to a geographic approach, the exhibition then shows how the Normandy landscape, especially the quality of its light, were critical in the attraction that the region had on the Great Impressionist Masters.
L'équipe
Production
Depuis plus de 20 ans, Culturespaces organise de multiples expositions temporaires et événements culturels de niveau international à Paris et en région, et dirige pour ce faire toute la chaîne de production, en lien avec le propriétaire public, le conservateur et le commissaire de l'exposition : programmation, prêts, transports, assurances, scénographie, communication, partenariat et mécénat, catalogues et produits dérivés. 
Commissariat
Claire Durand-Ruel Snollaerts, historienne de l'art, spécialiste et experte de Camille Pissarro. Elle a établi le catalogue raisonné de l'artiste.
Jacques-Sylvain Klein, historien de l'art.
Pierre Curie, Conservateur du Musée Jacquemart-André.
Scénographie
Hubert le Gall est un designer français, créateur et sculpteur d'art contemporain. Son œuvre fait l'objet de nombreuses expositions à travers l'Europe. Depuis 2000, il réalise des scénographies originales pour de nombreuses expositions.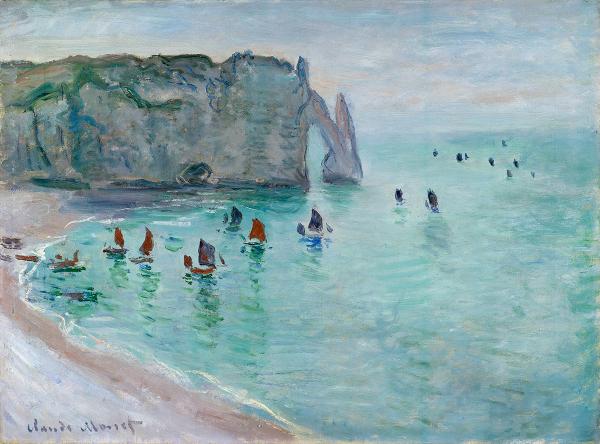 Etretat, la Porte d'Aval, bateaux de pêche sortant du port - Claude Monet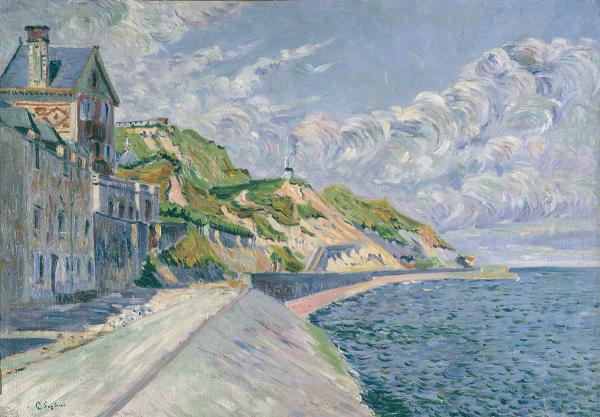 Port-en-Bessin - Paul Signac
Camille sur la plage à Trouville - Claude Monet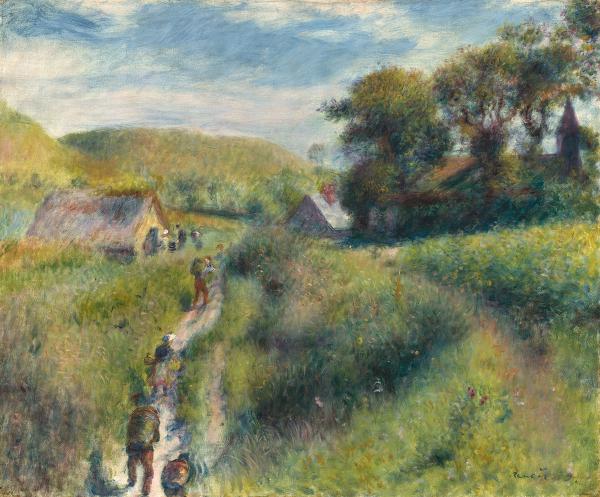 La cueillette des moules - Auguste Renoir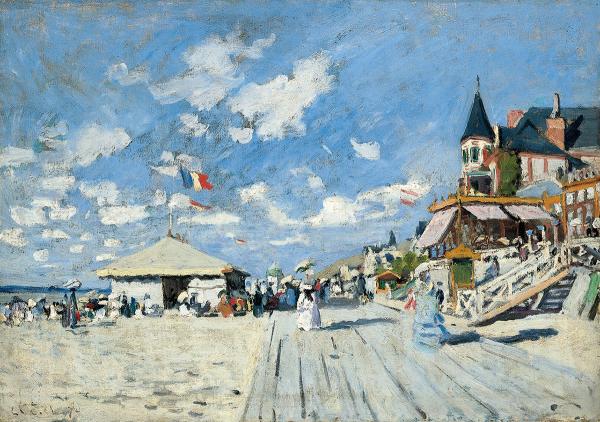 Hôtel des Roches noires à Trouville - Claude Monet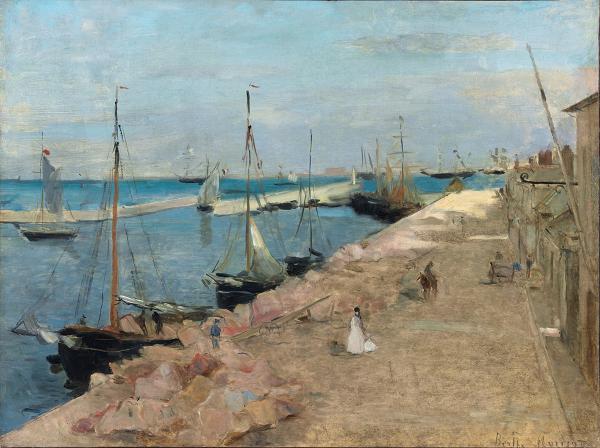 Le Port de Cherbourg - Berthe Morisot