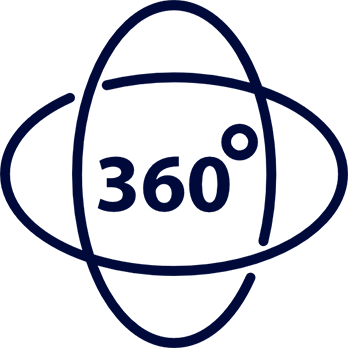 Discover our virtual tour exhibition
An exhibition organised in collaboration with the Tate, United Kingdom
In 2020, the Musée Jacquemart-André will present a major retrospective of the oeuvre of Joseph Mallord William Turner (1775–1851). Undoubtedly the greatest representative of the golden age of English watercolours, he experimented with the effects of light and transparency on English landscapes and the Venetian lagoons. Celebrated by his contemporaries, he still has many admirers.
Thanks to exceptional loans from the Tate Britain in London, which houses the largest collection of Turner's works in the world, the Musée Jacquemart-André will hold an exhibition of sixty watercolours and ten oil paintings, some of which have never been exhibited in France.
Apart from his finished works intended for sale, Turner kept a considerable collection of works for himself, which were kept in his house and studio. With their unique qualities, these sketches, which were more expressive and experimental, were certainly closer to nature than those he painted for the public. In 1856, after the artist's death, an enormous collection of works was bequeathed to the British nation, comprising many oil paintings, unfinished studies, and sketches, as well as thousands of works executed on paper: watercolours, drawings, and sketchbooks.
The writer John Ruskin, who was one of the first to study the entire bequest, observed that Turner had executed most of these works for his 'own pleasure and delight'. Now held in the Tate Britain, the collection highlights the incredible modernity of the great Romantic painter. The exhibition will display part of this private collection, which provides illuminating perspectives about Turner's mindset, imagination, and private works.
This monograph portrays the young Turner, who came from relatively humble beginnings, and who taught himself to draw; an insatiable traveller, he gradually freed himself from the conventions of the pictorial genre and developed his own technique.
A chronological itinerary enables visitors to discover every phase of his artistic development: from his youthful works—which attest to a certain topographical realism and which he sent to the Royal Academy—to his mature works, which were more radical and accomplished, as fascinating experiments with light and colour.
Displayed in this exhibition alongside various finished watercolours and oil paintings to illustrate their influence on Turner's public pictures, these highly personal works are as fresh and spontaneous as they were when first set them down on paper.
Commissariat
David Blayney Brown, conservateur senior de l'art britannique du XIXe siècle à la Tate Britain de Londres
Pierre Curie, conservateur du musée Jacquemart-André.